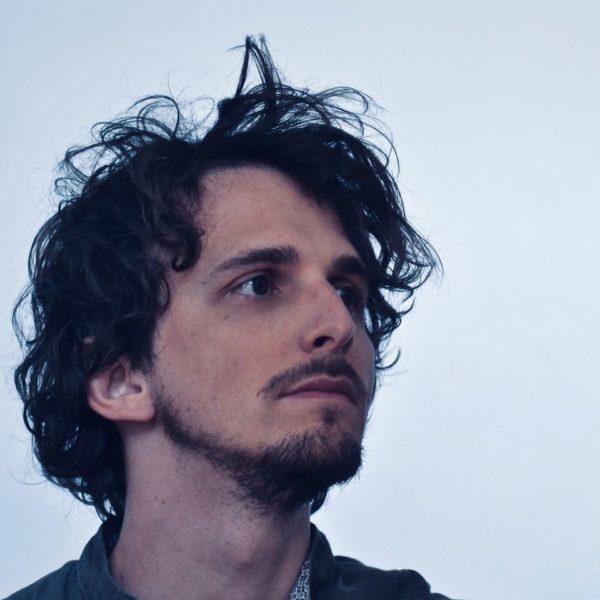 Alessandro Baldessari
Long Bio
Italy
Alessandro Baldessari is a composer, sound designer and producer. His work has led him to collaborate with several internationally renowned artists and studios (Will Gregory, Goldfrapp, David Holmes, Adrian Utley, Real World Studios, Volvo Cars Italia, Ravenna Festival and Cristina Mazzavillani Muti, London Festival of Architecture).
Born in 1990 in Pieve di Cadore, in the Dolomites, he began playing the bagpipe at the age of 9 and then moved on to guitar at the age of 15.
In 2009, he moved to Cremona, where he graduated in Musicology, studying harmony, music history and musical theory. At the same time he started his journey in music production, at first at the Civica Scuola di Musica Claudio Abbado and then working in various studios in Milan.
During this period he worked with important Italian artists and producers (such as Dardust, Marco Mengoni, Dargen D'Amico, Davide Simonetta, Fabio Gargiulo, Stefano Clessi) and assisted producer Matteo Cantaluppi in the production of the album Fuoricampo by Thegiornalisti, among other projects.
UK
After a year in Milan, in 2014 he moved to Bath (UK) to work with Marco Migliari at Peter Gabriel's Real World Studios.
Since then, he has lived in England, worked as a freelance composer and sound designer, collaborated with the composer Will Gregory (Goldfrapp), and contributed to numerous documentaries, films (including Arcadia by Paul Wright, written with Adrian Utley of Portishead) and live events. Thanks to this collaboration, Alessandro mastered electronic instrumentation and synthesisers, and many aspects of music production for media. He specialised in music editing, mixing and built an extensive knowledge in managing the music department for film and tv projects. 
In 2019, he was awarded the prestigious Golden Reel Award – MPSE in the category of Outstanding Achievement in Sound Editing – Non-theatrical Documentary for his work on the natural history series Serengeti (distributed by Discovery Channel, BBC World), shared with fellow editors of the series.
Music Composition
In the same year, he decided to focus more on his activity as a composer and sound designer, starting his collaboration with the label West One Music – The Scoring House. Since then Alessandro wrote the music for various projects, for multimedia and live events. His music has been synced and used on many programs around the world, on TV and radio shows and online content (some of which are BBC, TF1, FRANCE 2, FRANCE 3, RAI, Al Jazeera, Eurosport, rTVE, Arte, RTL). Alessandro also designs sound projects and art installations for theatres and exhibitions, and he's particularly interested in immersive audio, both for live events and recorded media. Among the most recent projects, the artistic collective Immuto, the Queen Mary University for Once Upon Us, a multisensory installation presented at the London Festival of Architecture and the commission as sound designer for a production of "Nabucco" by Giuseppe Verdi from the Ravenna Festival, directed by Cristina Mazzavillani Muti. For this project he created electronic music interludes and live sound effects using the d&b audiotechnik's Soundscape system to spatialize the sound within the theatre in three dimensions. Alessandro also collaborates with the artist Jessica Rimondi and the contemporary music ensemble collettivo_21.
Recent Selected Musical Projects
Between 2020 and 2021 he created the concept and composed the music for 4EST Suite, an immersive audio composition that got the attention of Volvo Car Italia, who funded the creation of the project. 4EST Suite, developed in collaboration with collettivo_21, is inspired by the Vaia tempest that hit the Dolomites in 2018 and uses electronic music, sound design, acoustic instruments and natural sounds. During the pandemic, it became a video performance that was previewed at the Climate Space festival, created by Ludovico Einaudi. Since then, it has been presented at various festivals and events. The official premiere took place in Pieve di Cadore, in the heart of the Dolomites, attended by the CEO of Volvo Car Italia and the local community.
In 2022 he wrote the music for Requiem for Juliet, an original contemporary dance show, commissioned by ŻfinMalta, the National Dance Company of Malta directed by the choreographer Riccardo Buscarini. Requiem for Juliet is Buscarini's take on William Shakespeare's 1597 play, Romeo and Juliet, and it is the story of a mother coming to terms with the loss of her daughter. Alessandro composed an electro acoustic score which incorporates electronic sounds, with acoustic instruments and everyday life objects. For the final scene he also sampled Sergej Prokofiev famous ballet and the composition got approved by Prokofiev's heirs. It premiered in Valletta (Malta) in May 2022 and had its German premiere in 2023.
In 2023 he wrote the music for the feature documentary Dario Argento Panico which was selected for the 80th Venice Film Festival in the category Venice Classics. The film is directed by Simone Scafidi and produced by Paguro Film, Meclimone Produzioni Cinematografiche. The film features interviews of Guillermo del Toro, Nicolas Winding Refn, Gaspar Noé and Asia Argento, Vittorio Cecci Gori, among others and of course the iconic horror movie director himself, Dario Argento.
For Alessandro's full credits as a sound engineer, music editor and composer please email him.