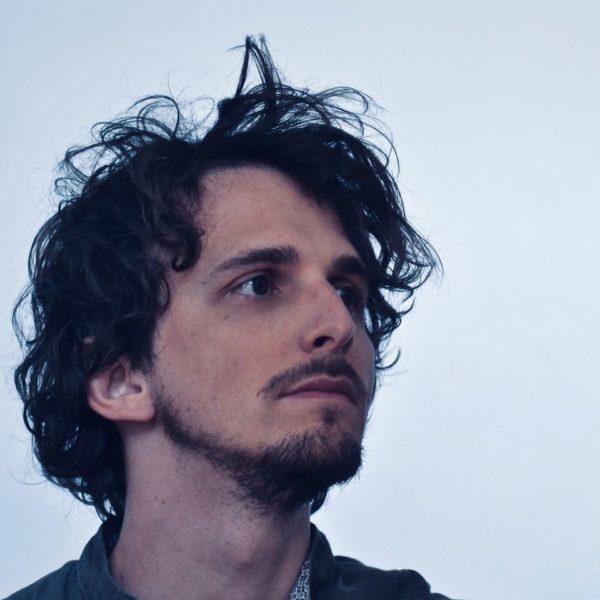 Alessandro Baldessari
Contact Details:
UK +44 7541219814, IT +39 3668149072
alessandro.balde@gmail.com
Alessandro is a composer, sound designer and sound artist. He studied Musicology at University of Pavia and Sound Engineering at Civica Scuola di Musica Claudio Abbado in Milan. His work as a sound engineer has brought him to collaborate with several renowned artists and composers on an international level. In 2014 he moved to the UK to work with Marco Migliari at Real World Studios and started working as a freelance straight after that – since 2015 he has been sound engineer and assistant for the composer Will Gregory (Goldfrapp). With him he worked on various projects, from film and documentaries, to album productions and live concerts. For Serengeti, a wildlife documentary that was broadcast on BBC Worldwide and Discovery Channel, Alessandro won the 2020 MPSE Golden Reel Awards as a music editor in the category Outstanding Achievement in Sound Editing – Non-Theatrical Documentary.
Fascinated by the interplay of pop
music and art, Alessandro designs sound applications for theatrical and art spaces and explores the relationship between sound and space. Memory, time and nostalgia are key themes of his work. Recently he was commissioned by Ravenna Festival to deliver an immersive 3D sound design project (using d&b soundscape developed by d&b audiotechnik) for Verdi's Nabucco
 directed by Cristina Mazzavillani Muti, he wrote an electronic music composition for a multi-media concert involving video projection, a dancer and a live ensemble that was premiered at the Teatro Municipale of Piacenza. In 2019 he also created a participatory and sensory multimedia 
installation for the London Festival of Architecture in collaboration with Immuto collective and the choreographer Riccardo Buscarini. He also collaborates with The Scoring House – West One Music for the creation of production music albums.
A selection of my work as a Composer and Sound Artist
Album, Design Electronica, The Scoring House – West One Music, 2020
EP, Nostalghia – 2020
Art Installation, Once Upon Us, in collaboration with Immuto Collective, London Festival of Architecture, 2019
Single Production, And All Went Dark (Goldfrapp Remix) Feat. Polly Scattergood, Chris Liebing, 2018
Album, Painting Dreams, The Scoring House – West One Music, 2018
3D Sound Design Project, Nabucco, directed by Cristina Mazzavillani Muti, Ravenna Festival, 2018
Electronic Music Concert, Dialoghi dalla Boutique, in collaboration with Collettivo_21 and Riccardo Buscarini, Piacenza 2018
Theatre soundtrack, Last Krapp Tape, Samuel Beckett, Milan 2017
Art Installations, Catch it! Got it!, Space Station Gallery, London 2017
App Sound Design, Punchlab, 2017
Sound Logo Design, Larix, 2017
App Soundtrack, Arcadia Phantasm: Untold Legend, Trafalgar Soft, Korea 2016
For my credits as a sound engineer please send me an email.