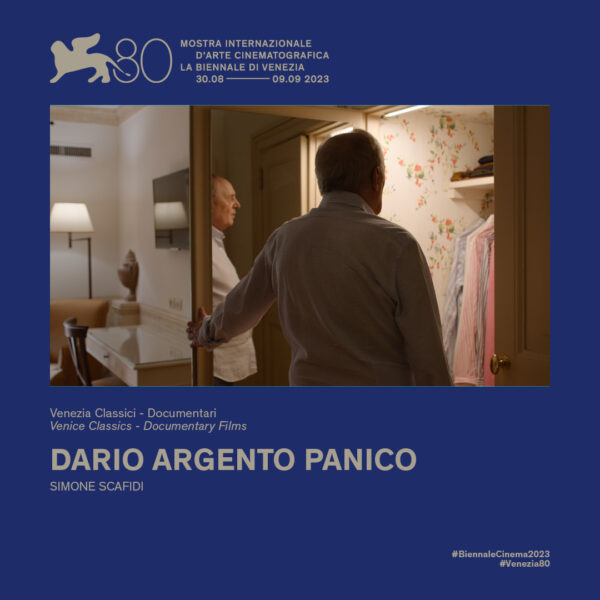 In 2023, I composed the music for the feature documentary 'Dario Argento Panico', which was selected for the 80th Venice Film Festival in the Venice Classics category. The film, directed by Simone Scafidi and produced by Paguro Film and Meclimone Produzioni Cinematografiche, includes interviews with notable figures such as Guillermo del Toro, Nicolas Winding Refn, Gaspar Noé, Asia Argento, Vittorio Cecci Gori, among others, as well as the iconic horror movie director Dario Argento himself.
'Dario Argento Panico' is scheduled to premiere in Venice on September 2nd.
Instrumentation: synthesizers, orchestral instruments, guitars, and vocals.
Director: Simone Scafidi
Production: Paguro Film LTD, Meclimone Produzioni Cinematografiche S.r.l.
Story and Screenplay: Simone Scafidi / Manlio Gomarasca / Davide Pulici
Director of Photography: Patrizio Saccò
Editing: Claudio Rossoni
Music: Alessandro Baldessari
Production Design: Vincenzo Palombo
Costume Design: Vincenzo Palombo
Cast: Dario Argento / Fiore Argento / Floriana Argento / Marisa Casale / Asia Argento / Guillermo Del Toro / Gaspar Noé / Nicolas Winding Refn / Cristina Marisillach
Duration: 107 minutes
Dario Argento PANICO – Composition